3 Things To Do Before Writing A New Song: Jeremiah 30:2 says, "Thus says the Lord, the God of Israel, 'Write all the words which I have spoken to you in a book.'" God wants us to write, he gave us the passion to write new songs and to create music that will glorify Him! Music is such a powerful tool to use in order to win souls and save lives for the Kingdom of God and today I want to share with you 3 basic steps that you should take before writing your next song.    3 Steps To Take...
---
• blog • wviu blogs
WVIU Music Awards 2021: Recap The WMA's 2021 was an overwhelming success! The WVIU Music Awards is our annual awards ceremony that is typically held in November. During this time, we honor, acknowledge, and present awards to our WVIU Artists and other Independent, New & Upcoming Christian/Gospel artists and creatives who are making a difference in the Kingdom of God. Throughout the ceremony, there were special performances by several artists that we air on WVIU Web Radio and of course, one of the most exciting parts happened... The part where we got the opportunity to award and acknowledge the winners from this...
---
• blog • wviu blogs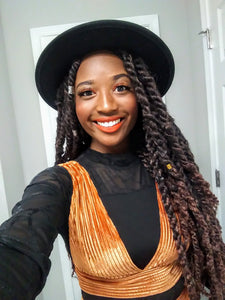 How To Get Answer's Every Time You Pray: As A Performing Artist  The Bible commands us to "...forget not all of HIS benefits..." As performing artists, there are so many benefits that God has in store for us as we remain in agreement with Him. If you need breakthrough in your music career, Jesus hears you! Christ has a plethora of benefits for us as we follow and trust Him whole-heartedly. Do not be discouraged, do not doubt the plan that God has for you and do not ever allow the enemy to make you feel as though you...
---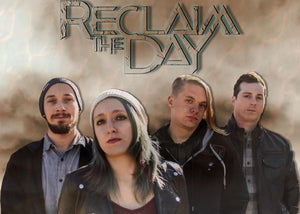 Good day friends, New Release Alert! - Okay, I am beyond hyped to announce that my good friends of Reclaim the Day are releasing a rockin' awesome new single called "Sentenced to Life"! This will be their second single and we are totally here for it!! We all know and love their debut single entitled "Who You Are", which is an amazing Hard Rock Christian Worship Song. If you haven't heard it yet, check it out on YouTube or on Spotify!    We are highly anticipating this upcoming release on March 3rd, 2021 (Wednesday) and can't wait to get our...
---
            Stay Safe During The Pandemic, While Still Doing What You Love! So, if you're an Independent Performing Artist missing the stage, performing at shows, going to the studio, and connecting with your fans. Don't worry! You can still do it BIG and live your life as the SUPER Star that you are. If you want to have a concert, but are unable to gather and invite a massive crowd. You can do it virtually/digitally! That's right! You can have a Virtual Concert! This way you can perform within the safety of your own home, connect with...